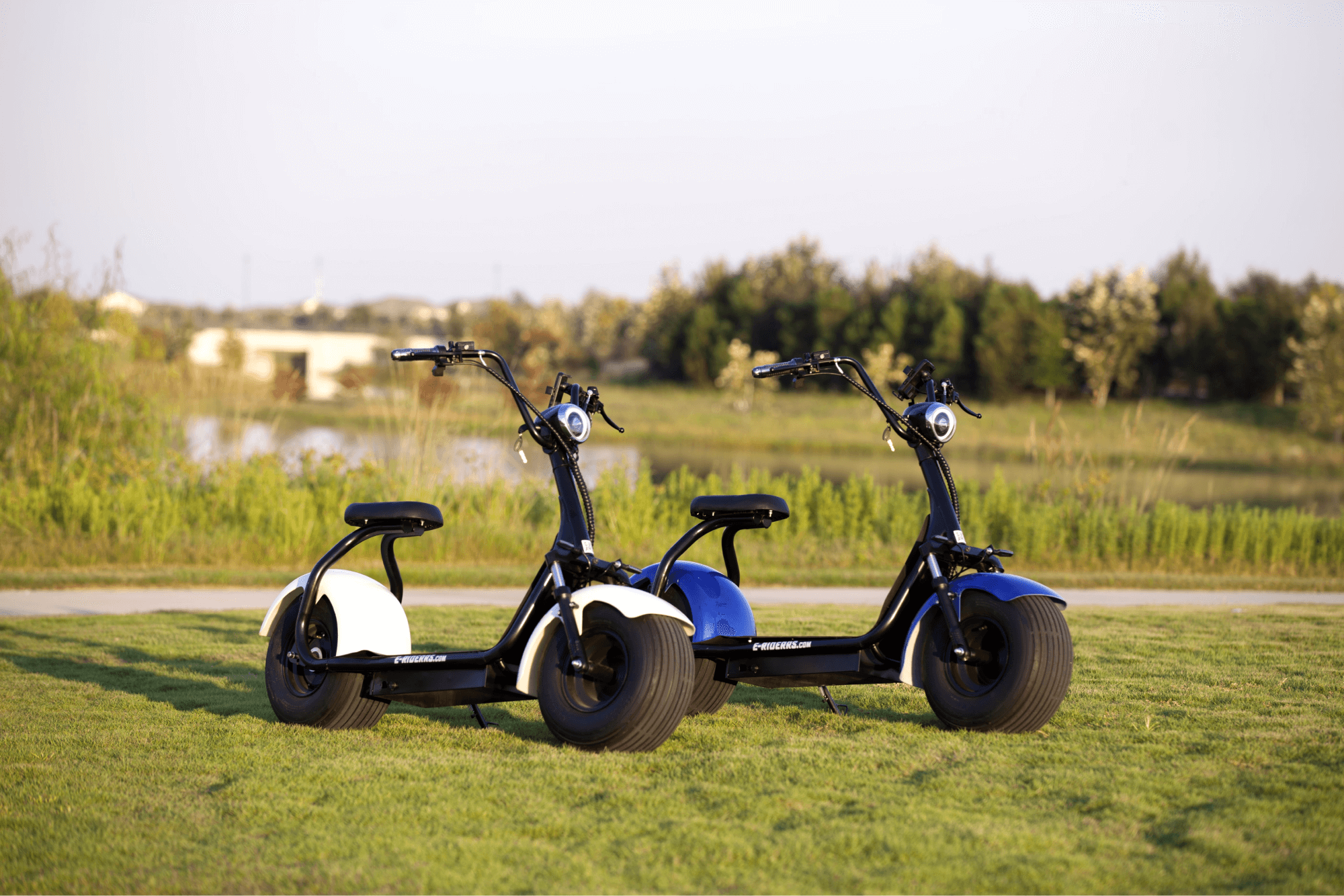 get to know
e-riderrs
E-Riderrs are the ultimate electric scooters designed for adventure and convenience. With powerful motors, sturdy frames, and fat tires, they offer a smooth and thrilling ride on various terrains.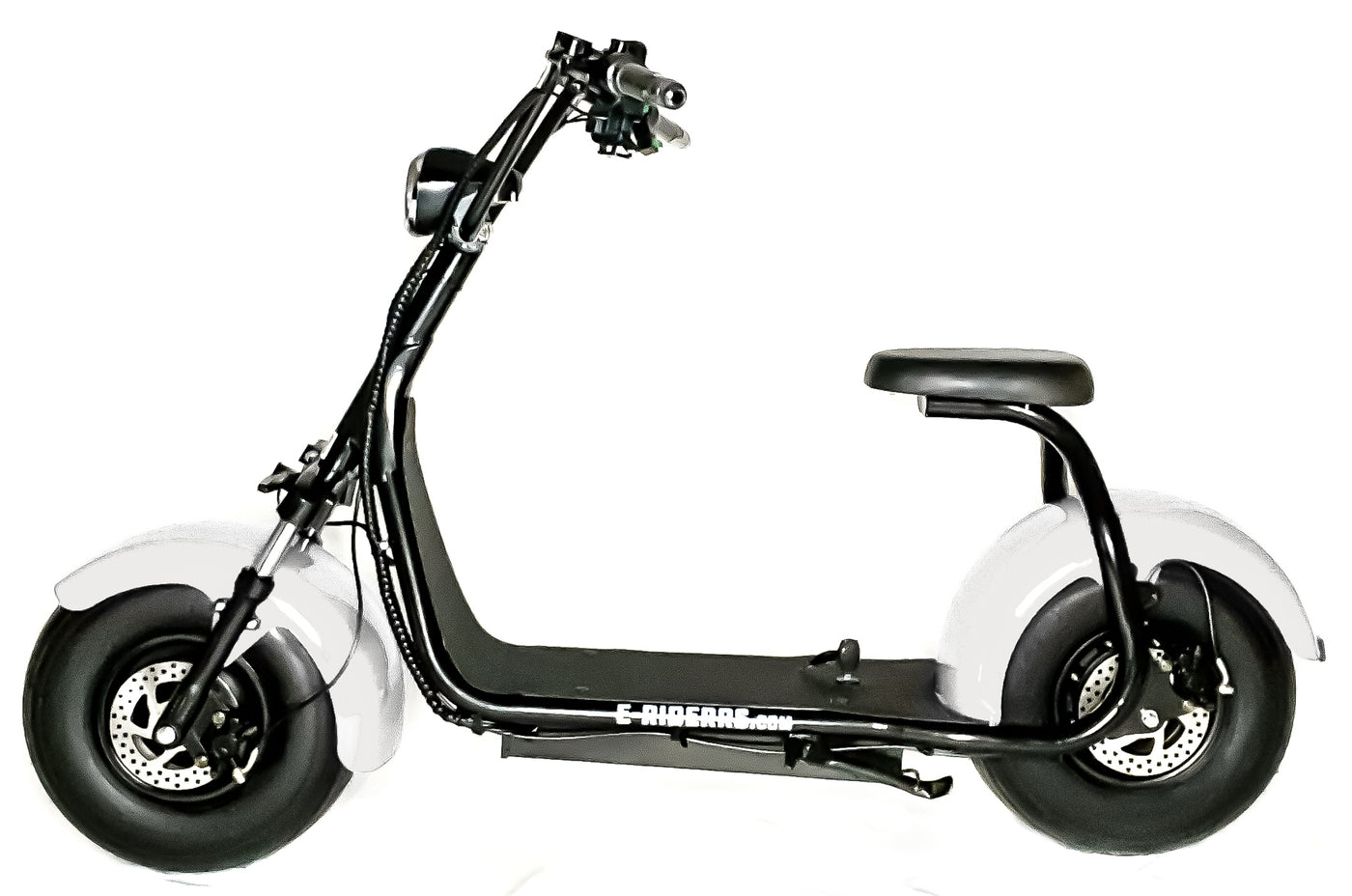 All Terrain
Perfect for All Adventures
Discover the versatility of E-Riderrs! These electric scooters are built to handle various terrains, from city streets to off-road trails, and even sandy beaches. With their durable construction and robust tires, you can confidently explore any path, enjoying the freedom and excitement they offer in every adventure.
Do You offer a warranty?
Discover the E-Riderrs difference with our 1-year warranty. We stand firmly behind the quality and reliability of our electric bikes, which is why we offer this comprehensive warranty. Our commitment reflects our unwavering belief in delivering top-notch products that inspire confidence and excitement in your riding experience. With E-Riderrs, you can ride with peace of mind, knowing that we've got your back for a full year.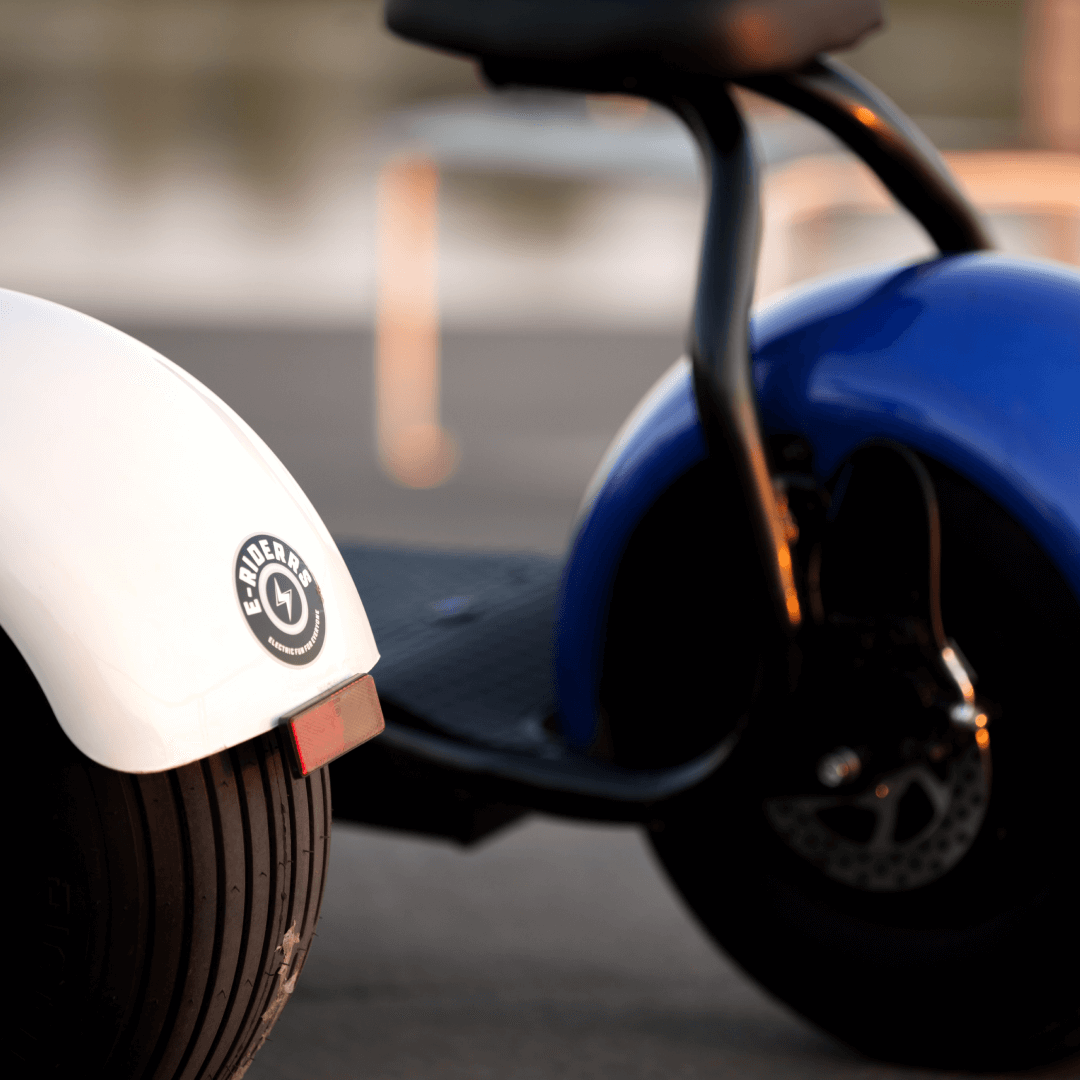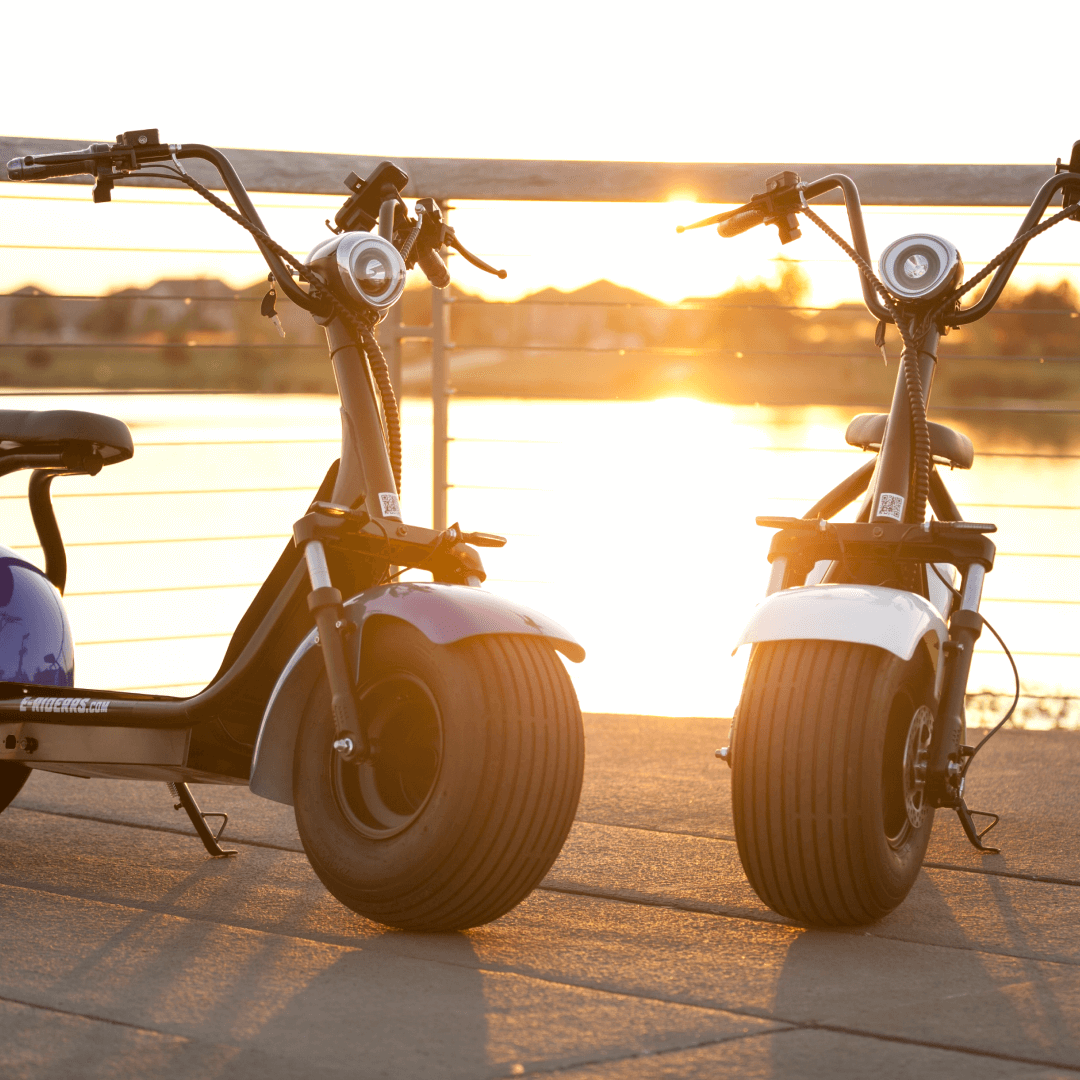 Details
Street legal. Class 2E-Bike
Rechargeable/removable lithium battery
Three speeds (15, 20 and 28 mph)
LED Headlight, speedometer, odometer and horn
Rear light, Brake lights and right and left blinkers
Phone holder and USB charger
Front suspension
Front and rear hydraulic brakes
Durable, well-made frame
One Year waranty
Specifications
Max speed: 28 MPH
Range: 12 and 30 miles
Gradeability: 20 degrees
Max load: 400 lbs
Motor: 1500W brushless motor
Battery: 12ah lithium battery
Net Weight: 125 lbs
Dimensions: 72" (L) x 36"(H) x 12" (W)
Seat height: 19.5"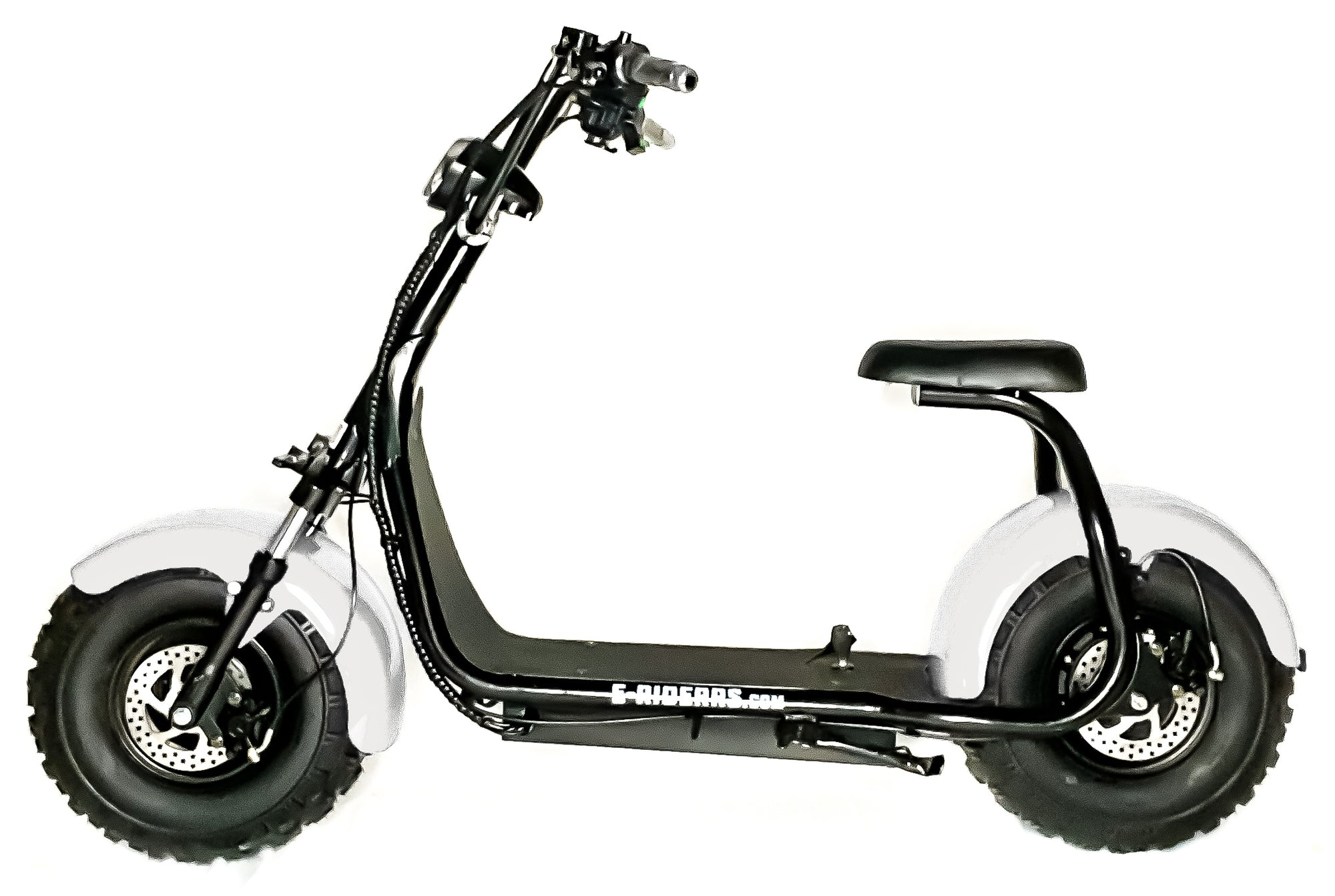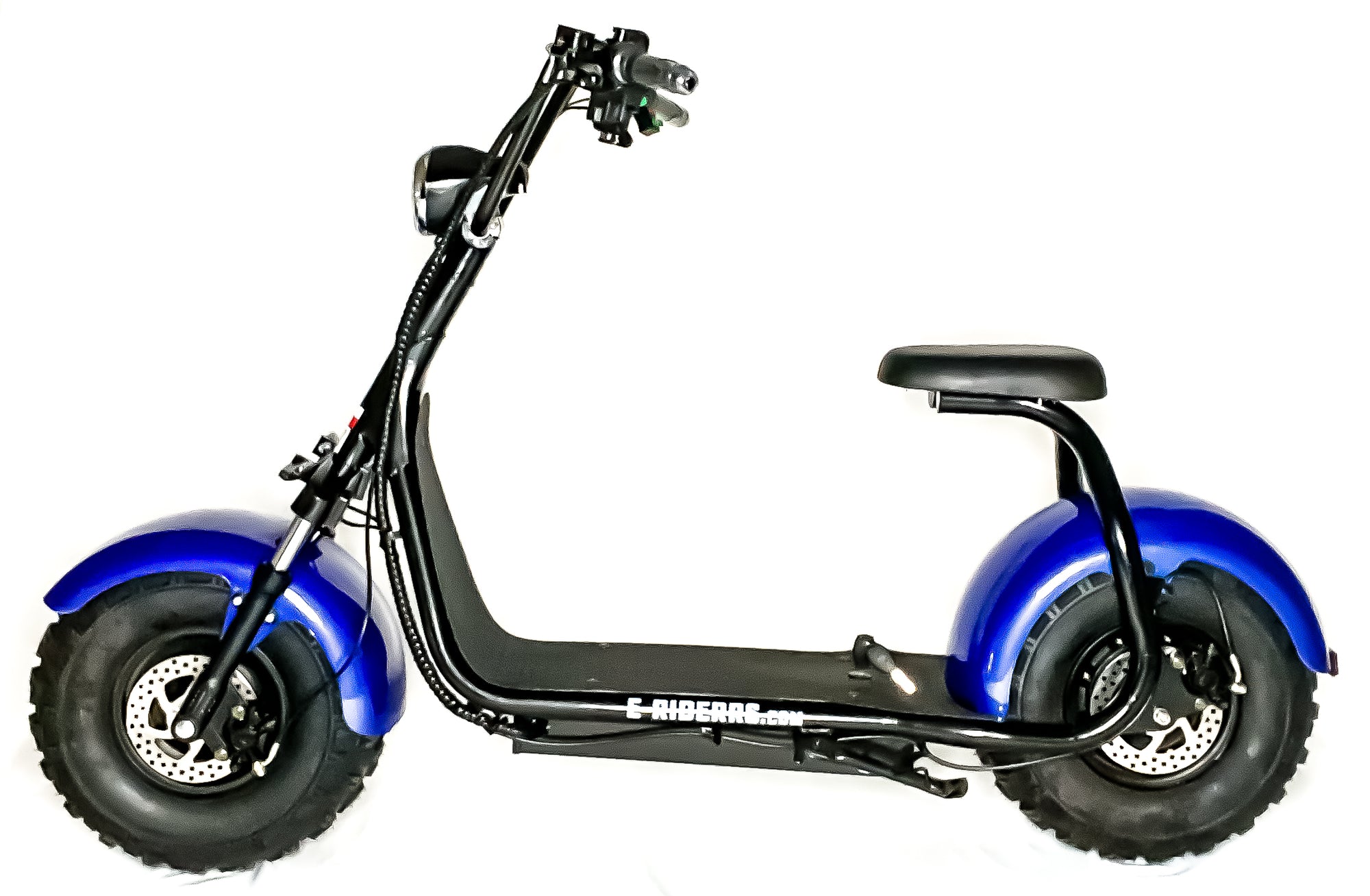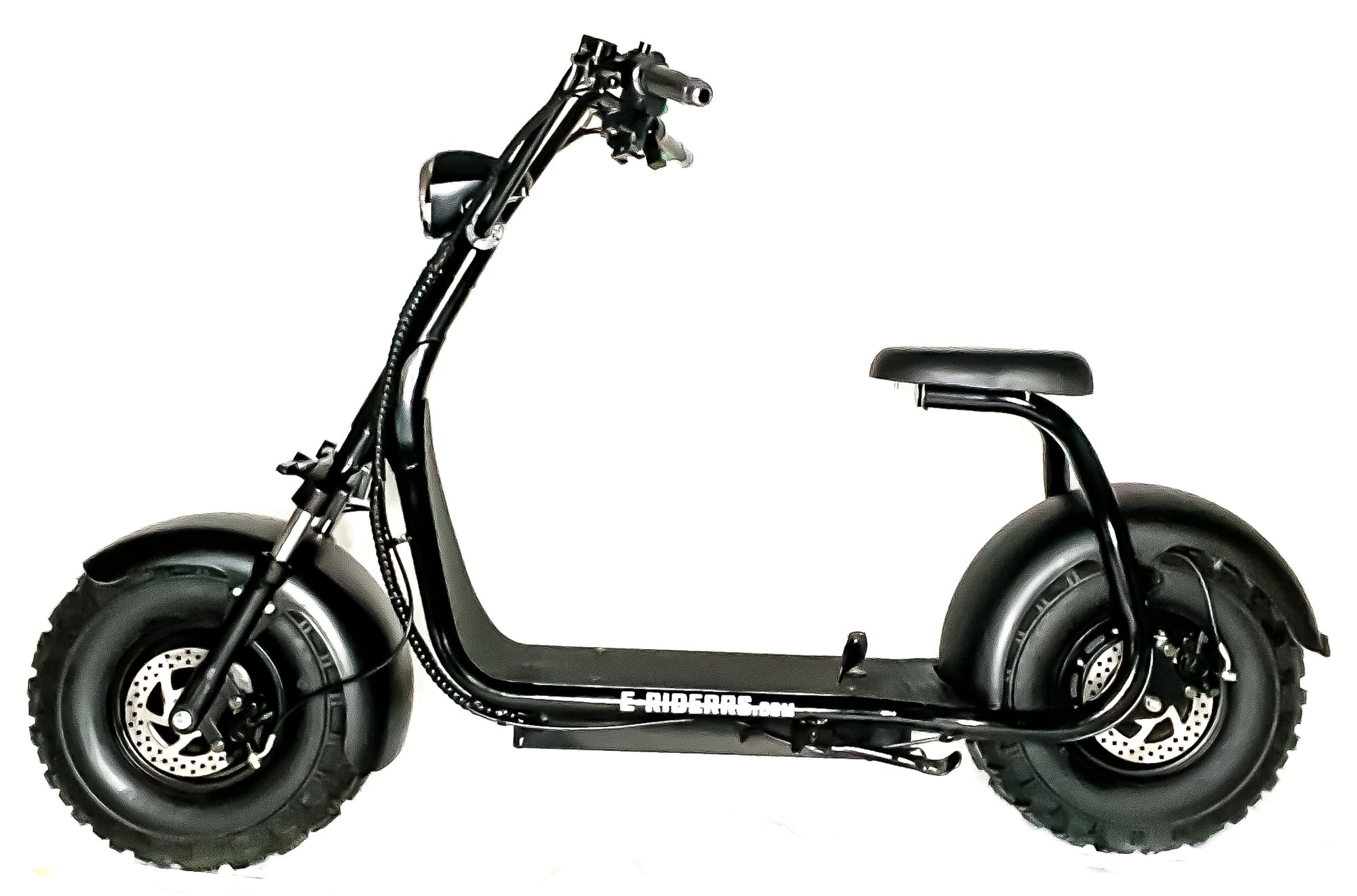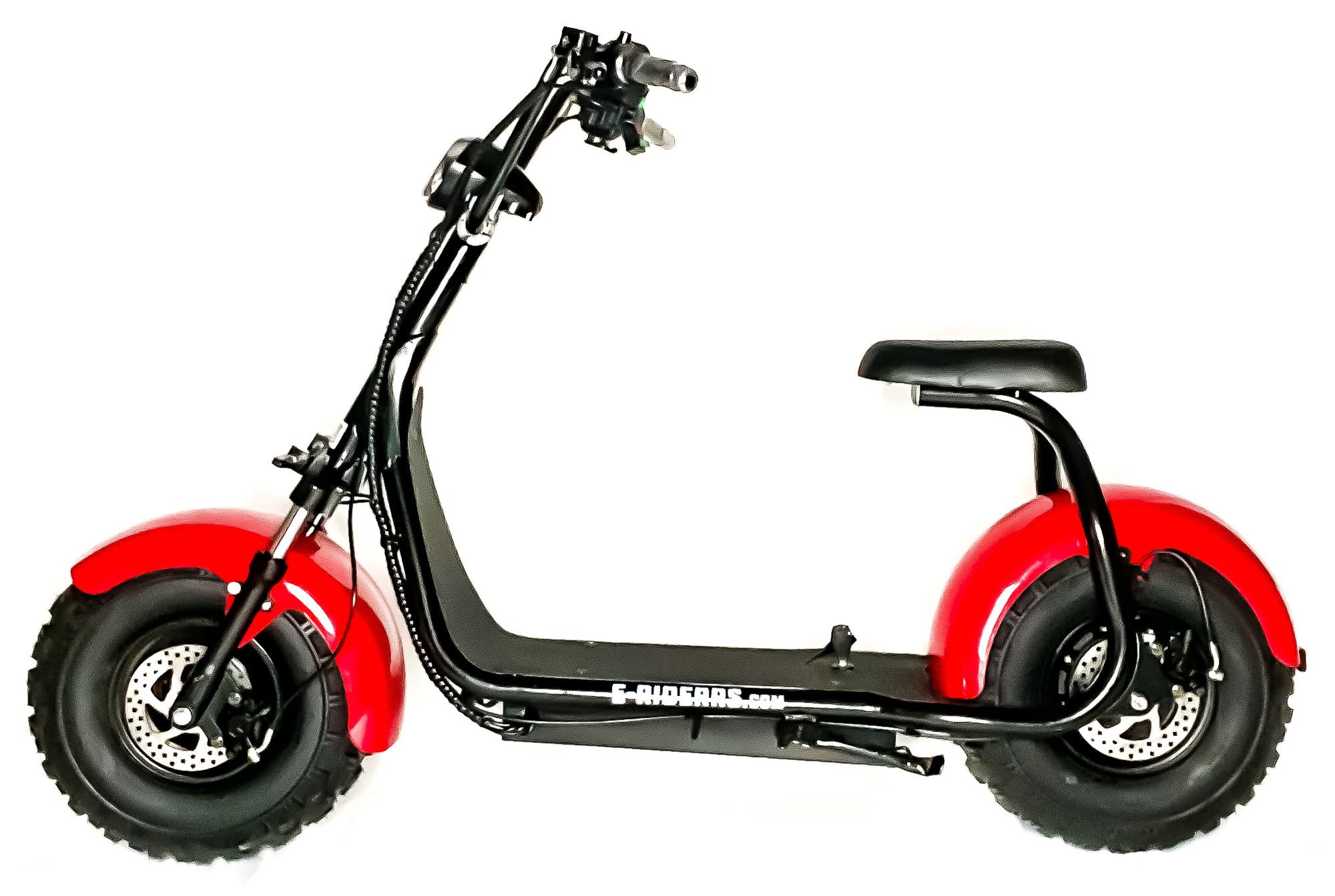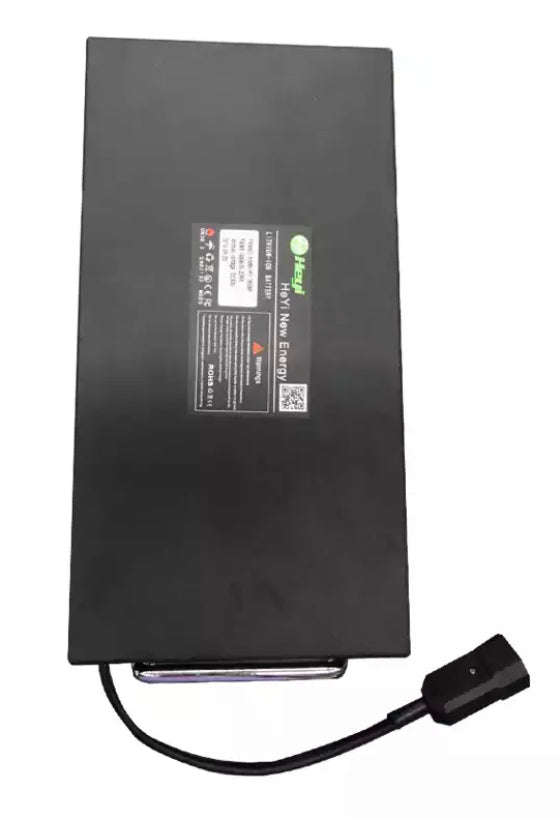 Lithium Battery
Introducing our cutting-edge removable lithium battery system, housed in a waterproof case for ultimate convenience and safety. Charge it effortlessly using a standard electric socket right at home. Each E-Riderr includes a dedicated charger tailored to your battery type. Choose between our 12Ah for 12 miles or 30Ah for 30 miles of exhilarating rides. With charging times ranging from 1 to 6 hours, you'll be back on the road in no time, exploring new horizons with ease.
More Questions?
We want to answer all of your questions, so that you feel good making this purchase.