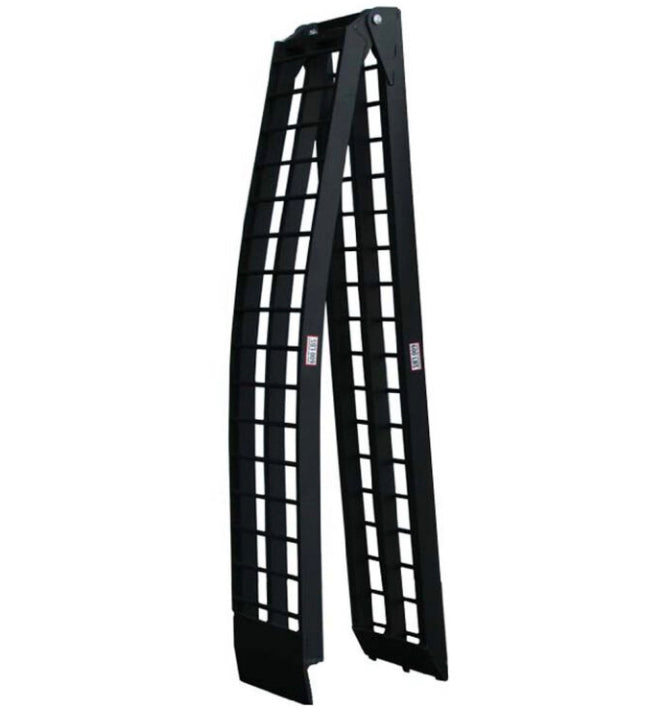 Folding Ramp
Effortless Loading and Unloading with Our Steel Loading Ramp for E-Riderrs!
Simplify the process of transporting your E-Riderrs with our reliable and lightweight Steel Loading Ramp. Engineered for convenience, this ramp is the perfect companion for hassle-free loading and unloading of your scooter.
Key Features:
Seamless Loading: Our ramp's smart design ensures a smooth and seamless transition from the ground to the back of your truck, van, or trailer.
Sturdy and Durable: Crafted from high-quality steel, this ramp is built to last, providing the durability needed to support your scooter's weight.
Non-Slip Surface: Safety is a top priority – our ramp features a non-slip surface that prevents slippage during loading and unloading, ensuring your scooter remains secure at all times.
Lightweight and Portable: Transporting the ramp is a breeze, thanks to its lightweight construction. Easily stow it in your vehicle's storage space and bring it along for every adventure.
Secure Loading: Trust in the stability of our ramp as you guide your E-Riderrs onto your truck bed. The ramp's reliability makes loading and unloading a worry-free experience.
With our Steel Loading Ramp, you'll have the ultimate tool to simplify the transportation of your E-Riderrs. Experience the convenience of effortless loading and unloading – order now and make your journeys even smoother!