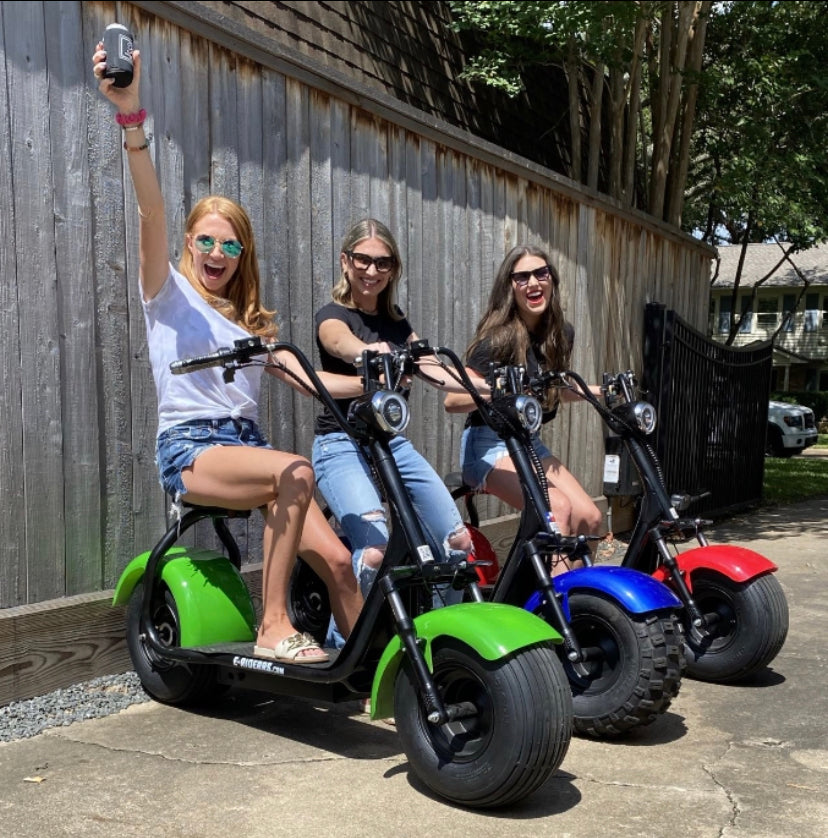 Nationwide dealers wanted
We started our business in Texas and have a thriving local dealer network, but we are expanding rapidly.

We believe in supporting local businesses and providing our growing E-Riderr customer base with the best experience possible. For those reasons, we are leading with a dealer first model. Our customers have the ability to buy local where available.
Call us at (281)433-4036 to hear more!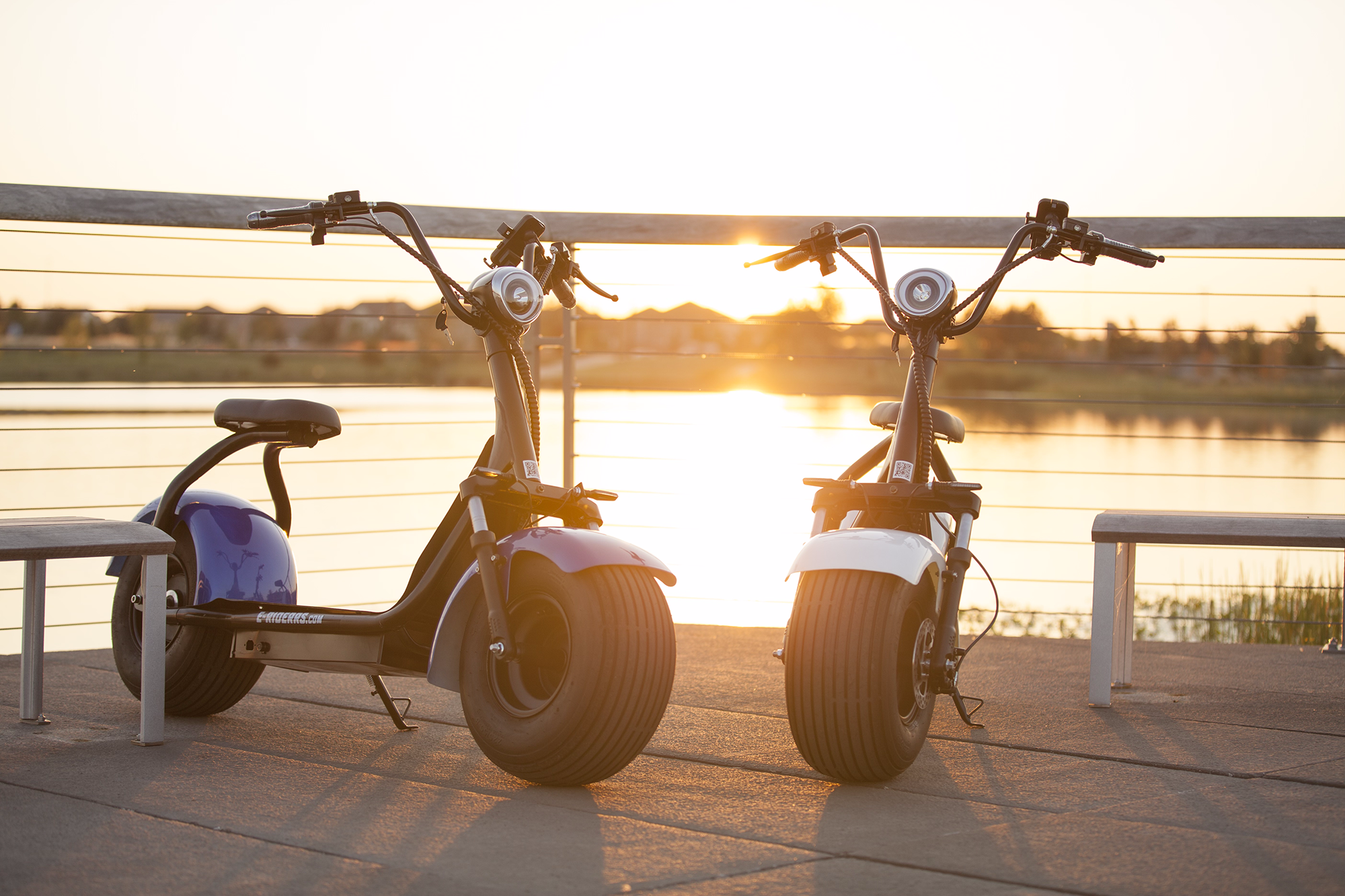 Become an E-Riderrs dealer
As a dealer, we understand that your success lies in offering exceptional products that stand out from the competition. That's why we're here to support you every step of the way.
THE BENEFITS
We are excited to share with you the incredible value of becoming a dealer for E-Riderrs Scooters. Selling E-Riderrs Scooters opens up a world of opportunities and advantages for your business. Here are the key values and benefits that come with partnering with us:
High-Quality Products
E-Riderrs Scooters are built with exceptional craftsmanship, ensuring durability and long-lasting performance. Our scooters are fun, sleek, and stylish, setting them apart from other electric mobility alternatives in the market. With their 9-inch wide tires, max speed of 28 mph, and range of up to 30 miles, they offer a thrilling and dependable riding experience.
Rapidly Expanding
Electric mobility is rapidly gaining popularity, and E-Riderrs Scooters are at the forefront of this trend. By offering our scooters, you tap into a growing market demand and position your business as a provider of innovative and eco-friendly transportation solutions.
White Glove Treatment
We believe in providing exceptional support to our dealers. When you partner with us, you can expect white glove treatment, including comprehensive product training for your staff. We ensure that your team is equipped with the knowledge and expertise to assist customers effectively, creating a positive and memorable buying experience.
Marketing Support
Our dedicated marketing team will work closely with you to develop tailored marketing strategies. We run focused social media campaigns in your territory, driving customer traffic directly to your store. Additionally, we promote our dealers on our website, directing interested customers to your location.
Diversified Product Mix
Adding E-Riderrs Scooters to your current product mix offers a unique opportunity to diversify and expand your offerings. By introducing these cutting-edge electric scooters, you attract a new type of customer and stand out from competitors. E-Riderrs bring innovation, style, and reliability to your showroom.
Our Growing Dealer Network
➲ North Carolina
Tillery Custom Carts
Norwood, North Carolina
482 South Main Street, Norwood, North Carolina 28128
(803) 2358095
Central US Golf Carts
Sapulpa, Oklahoma
301 North Main, Sapulpa, OK 77845
(918) 703-7823
Brazos Valley Cartworks
College Station, Texas
4444 Hwy 6 South, College Station, Texas 77845
(979) 220-3998
Exxxtreme Cycles
La Feria, Texas
821 E Expressway 83, La Feria, Texas 78559
(956) 277-0640
Fantasy Customs
Corpus Christi, Texas
9914 S Padre Island Dr., Corpus Christi, Texas 78418
(361) 445-8010
Golf Carts of Texas
Bacliff, Texas
3615 N Hwy 146, Bacliff, Texas 77518
(281) 559-3171
Lacey's Golf Carts
Katy, Texas
2533 W Grand Parkway N, Suite 105, Katy, Texas 77449
(832) 663-2284
Lacey's Golf Carts
Tomball, Texas
9807 FM 2920, Tomball, Texas 77375
(832) 990-6090
Lakeside Buggies
Carrollton, Texas
3402 Wiley Post Rd, Carrollton, Texas 75006
(972) 478-1332
Lakeside Buggies
Fort Worth, Texas
600 S. Cherry Ln, Suite D, Fort Worth, Texas 76108
(972) 478-1332
Lakeside Buggies
Frisco, Texas
122 Rose Ln., Suite 801, Frisco, Texas 75036
(972) 478-1332
Strange's Beach Stop
Sargent, Texas
25084 FM 457, Sargent, Texas 77414
(254) 679-1046
Summit Motorsports
Clute, Texas
820 W Plantation Dr., Clute, Texas 77531
(979) 529-2840
The Cart Store
Port Aransas, Texas
219 N Alister St, Port Aransas, Texas 78373
(361) 749-5560
The Cart Store
Rockport, Texas
4211 HWY 35 S, Rockport, Texas 78382
(361) 727-1500
Product Information
Target Audience and Market
Pricing and Margins
Warranty and Support
Shipping and Logistics
Dealer Requirements
Marketing and Promotion
Exclusivity and Territory
Support and Training
Feedback and Collaboration
Ordering Process
Payment Terms
Returns and Exchanges
Long-term Partnerships
Ready to take your dealership to new heights?
Contact us today to become an authorized E-Riderrs dealer and embark on a rewarding partnership. Together, we'll electrify the world, one ride at a time!
Call us at (281)433-4036 or hit the button below!