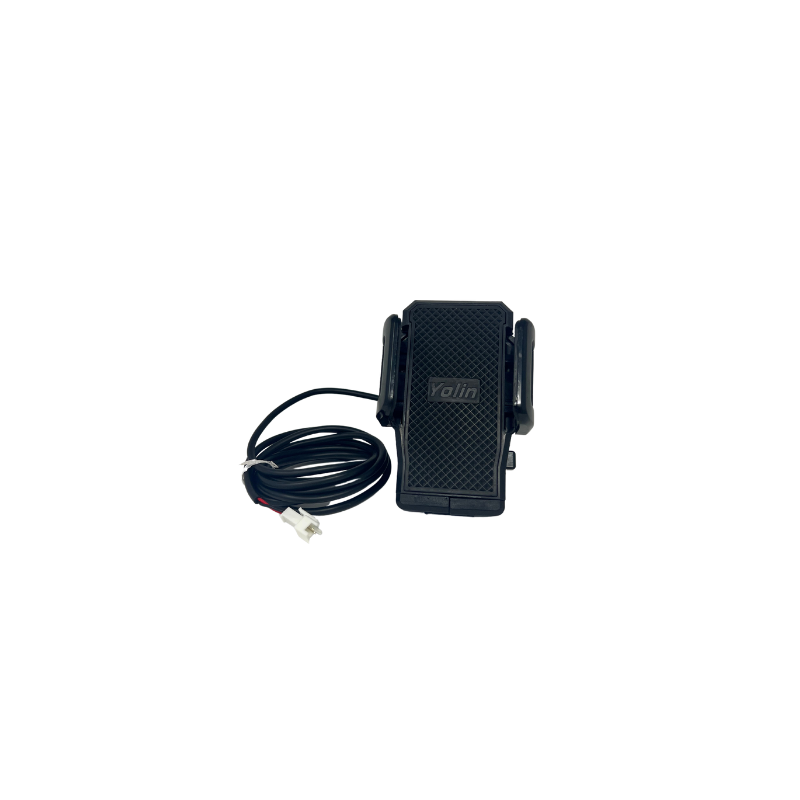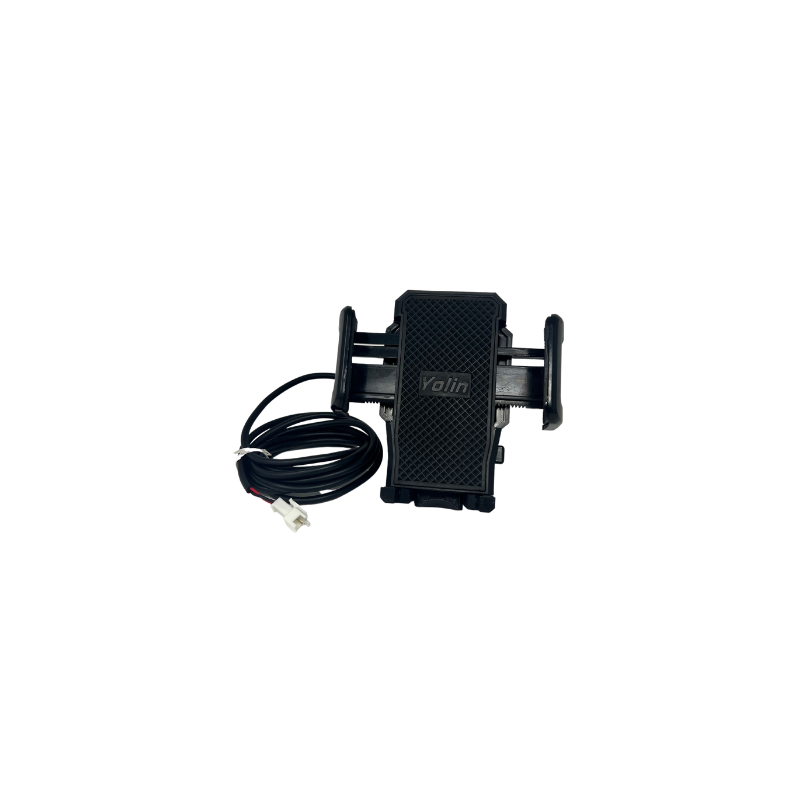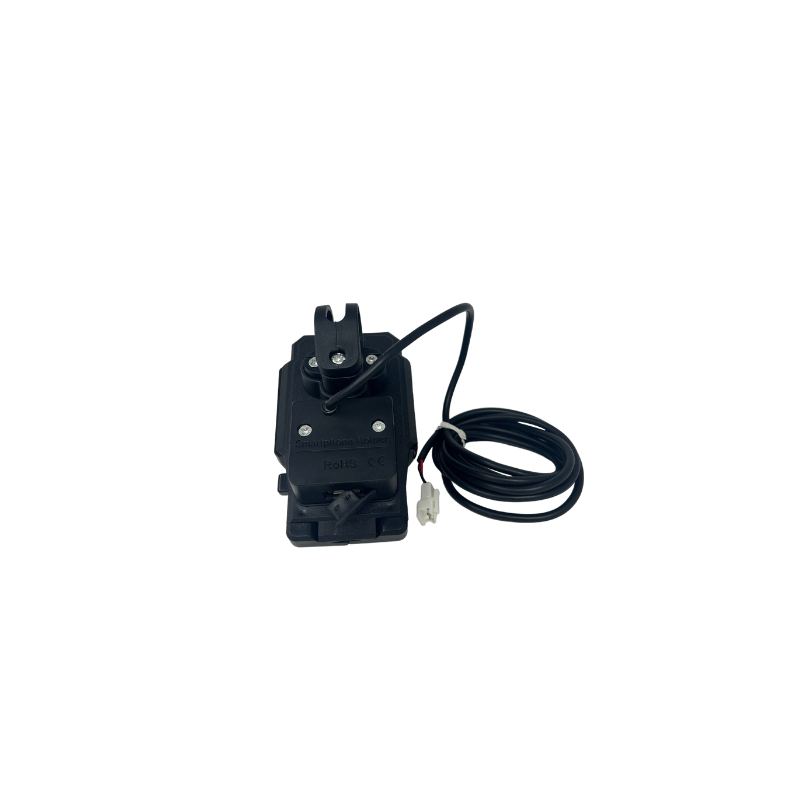 Phone Holder With Charger
Stay Connected and Powered On-The-Go with our Universal Phone Holder with Built-In Battery Charger for E-Riderrs!
Introducing our versatile Phone Holder designed to keep your mobile device securely in place while you ride, all while providing the convenience of a built-in battery charger. Whether you're navigating through the city or exploring new terrains, this accessory ensures you're connected and powered throughout your journey.
Key Features:
Secure Phone Mounting: Safely attach your mobile phone to your E-Riderrs scooter's handlebars with our reliable phone holder. The secure grip and adjustable design keep your device firmly in place, providing peace of mind while you ride.
Universal Compatibility: Our phone holder accommodates a wide range of mobile phone sizes, making it suitable for most smartphones. Enjoy easy access to your device's features, such as GPS navigation and music playback, while you're on the move.
Built-In Battery Charger: Experience the convenience of staying charged on-the-go with the integrated battery charger. Simply connect your phone to the holder's charger, ensuring your device remains powered throughout your ride.
Easy Installation: Our user-friendly phone holder is designed for quick and hassle-free installation onto your scooter's handlebars. Enjoy a seamless setup process, allowing you to focus on the road ahead.
Sleek and Functional Design: The phone holder's sleek and minimalist design complements the aesthetics of your E-Riderrs scooter. The built-in battery charger adds functionality, ensuring you're always ready for your next adventure.
Stay Connected and Powered: Navigate through your rides with ease and stay connected to your device's features. Whether you're using GPS directions or listening to music, our phone holder ensures you're always in control.
Ride Smart and Stay Charged: Elevate your riding experience with our Universal Phone Holder featuring a built-in battery charger. Keep your phone secure, stay powered, and ride smart on every journey.
Upgrade your E-Riderrs scooter with the convenience of our Phone Holder and Built-In Battery Charger. Stay connected, stay powered, and enhance your riding experience. Order now and enjoy the ultimate combination of functionality and convenience!