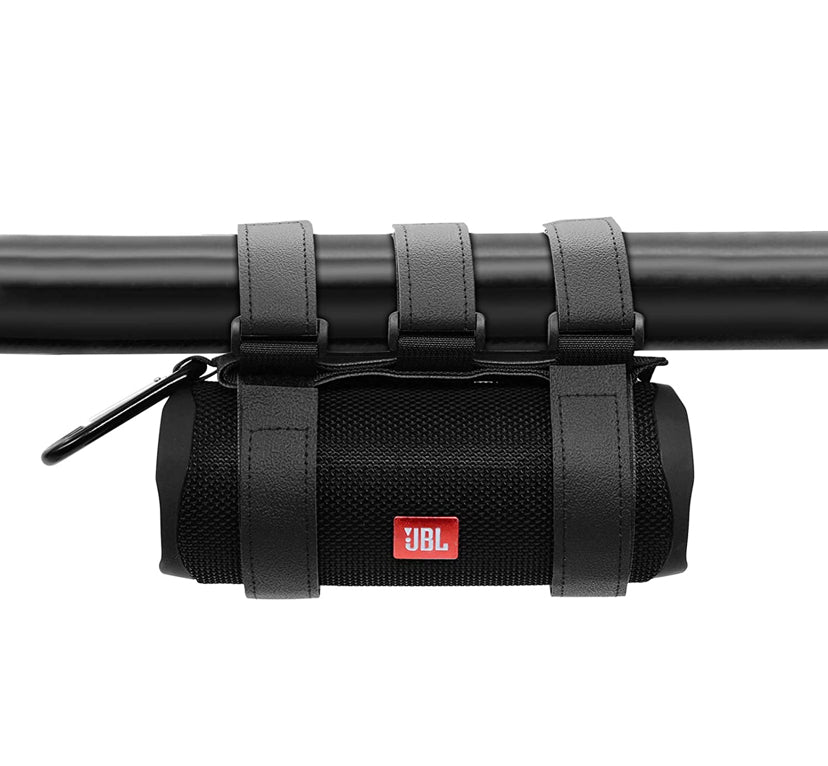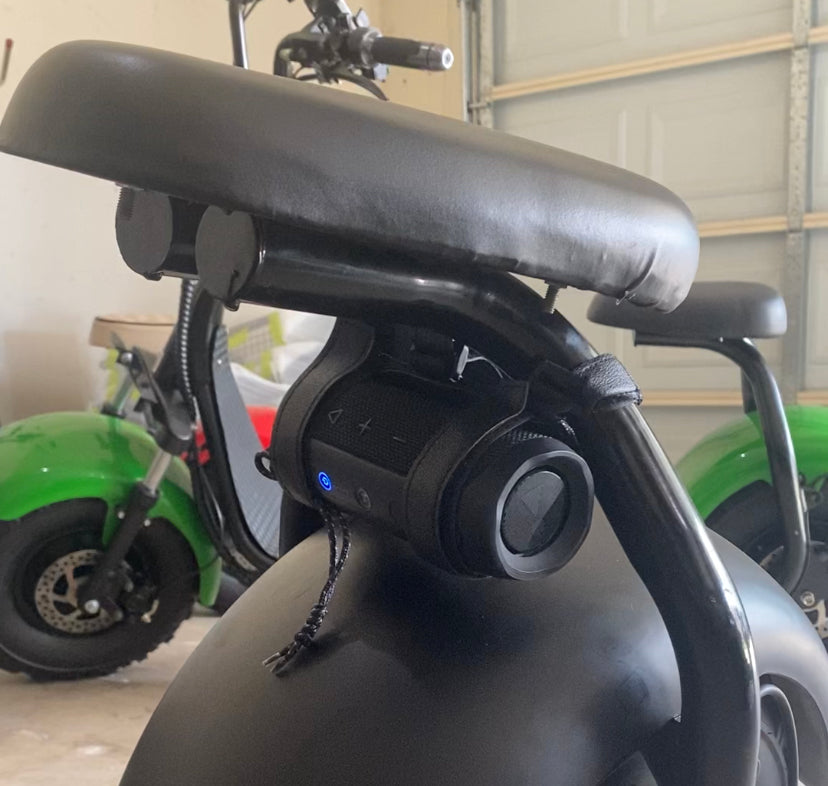 JBL Speaker Mount
Elevate Your Riding Experience with Our JBL Bluetooth Speaker Holder!
Experience the ultimate fusion of music and riding with our innovative JBL Bluetooth Speaker Holder. Designed for E-Riderrs enthusiasts who love their tunes, this accessory lets you enjoy your favorite music playlist while cruising on your scooter.
Key Features:
Seamless Attachment: Our JBL Bluetooth Speaker Holder effortlessly attaches to your scooter's frame, allowing you to securely mount your JBL speaker. With the convenience of velcro straps, you can easily install and remove the holder whenever you want to enhance your ride with music.
Secure Grip: Hit the road with confidence as our holder securely holds your JBL speaker in place during your rides. No more worries about the speaker shifting or falling off – enjoy a stable and uninterrupted music experience.
Music On-the-Go: Elevate your journey by pairing your JBL speaker with our dedicated holder. Whether you're cruising through the neighborhood, commuting, or exploring new paths, your music will accompany you every step of the way.
Effortless Compatibility: Designed to accommodate a range of JBL portable speakers, our holder is the perfect companion for your music enjoyment. Please note that the JBL speaker is not included with the holder.
Enhanced Riding Pleasure: Transform your rides into vibrant musical adventures. Enjoy the rhythm of your favorite songs as you glide through the streets, making your journey more entertaining and enjoyable.
Revolutionize your riding experience with our JBL Bluetooth Speaker Holder. Upgrade your scooter with this innovative accessory and immerse yourself in your favorite tunes as you conquer the roads. Make every ride a memorable musical journey – order now and ride to the rhythm of your own beat!