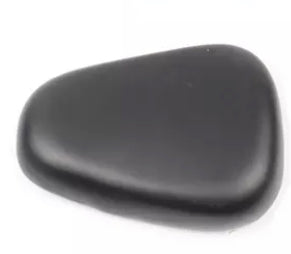 Seat
Enhance Your Riding Comfort with Our Premium E-Riderrs Seat!
Introducing our Durable and Cushioned E-Riderrs Seat, designed to provide you with the utmost comfort during every ride. Whether you're cruising through the city streets or embarking on a longer journey, our seat ensures a plush and enjoyable experience from start to finish.
Key Features:
Exceptional Comfort: Our E-Riderrs Seat is thoughtfully designed with plenty of cushioning to keep you comfortable even during extended rides. Say goodbye to discomfort and soreness - our seat offers the support you need for a smooth and enjoyable journey.
Durable Construction: Crafted from high-quality materials, our seat is built to withstand the demands of regular use. Its sturdy construction ensures that it remains reliable and comfortable ride after ride.
Easy Installation: Installing our E-Riderrs Seat is a breeze, allowing you to quickly upgrade your scooter without any hassle. Follow the simple instructions, and you'll be ready to hit the road with added comfort in no time.
Stylish Design: The sleek and stylish design of our seat complements the aesthetics of your E-Riderrs scooter, enhancing both its appearance and functionality. Ride in style while enjoying the benefits of a well-cushioned seat.
Tailored for You: Our seat is designed to cater to riders of all sizes, ensuring that everyone can experience the luxury of a comfortable and supportive ride. Whether you're commuting or exploring, our seat offers the comfort you deserve.
Make every ride a luxurious experience with our Durable and Cushioned E-Riderrs Seat. Say goodbye to discomfort and hello to a comfortable journey, whether you're traveling short distances or embarking on longer adventures. Upgrade your riding experience today and enjoy the difference our seat makes. Order now and experience the joy of comfortable riding!