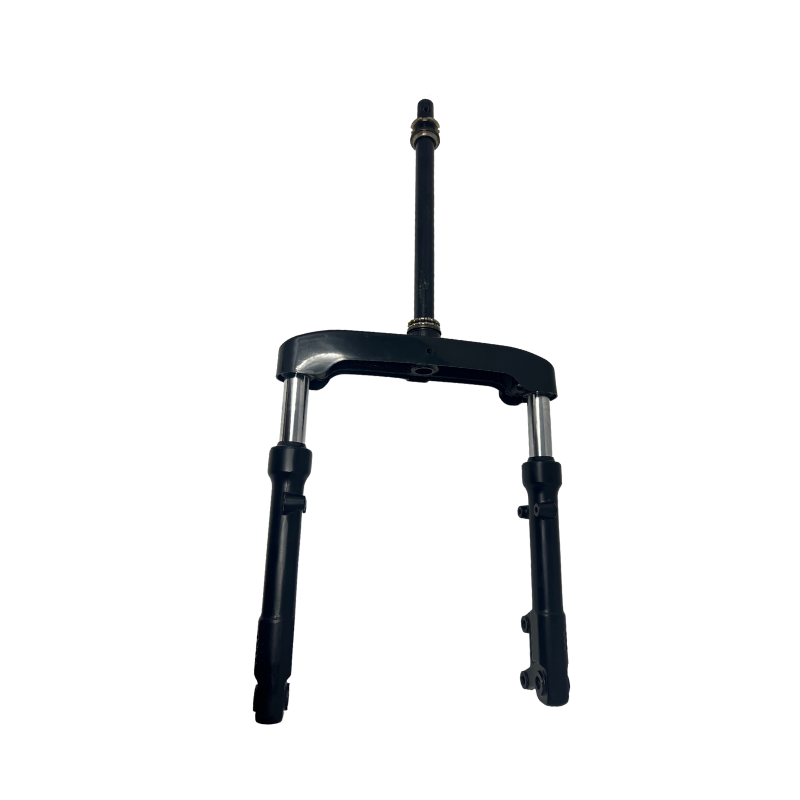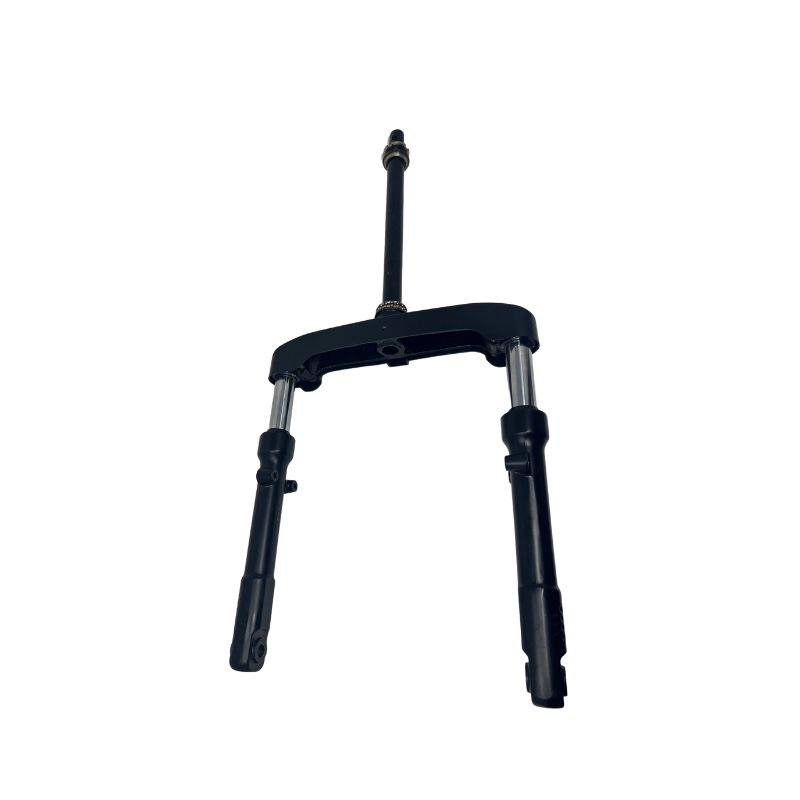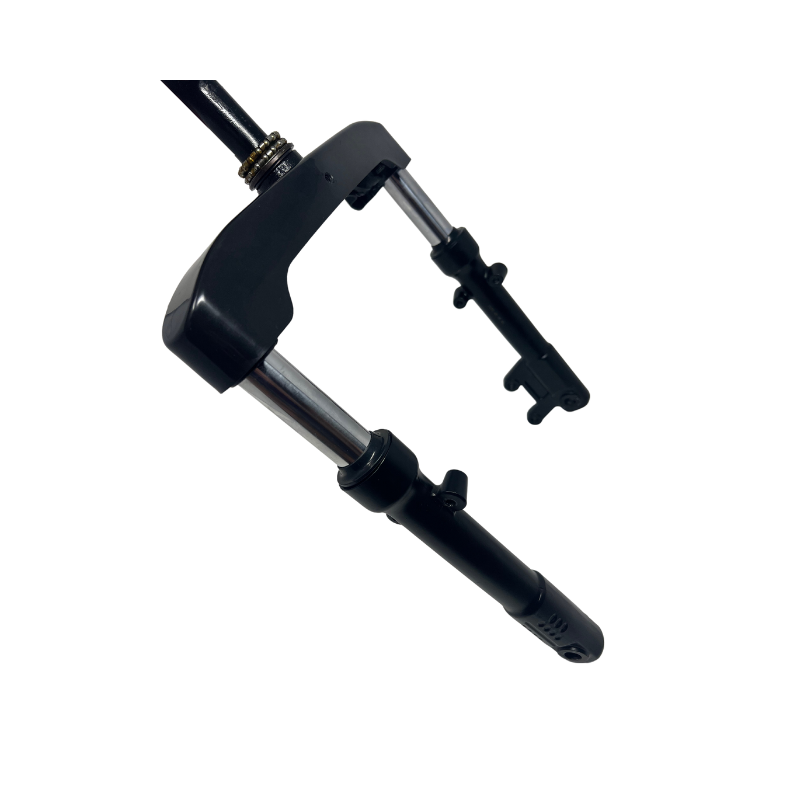 Front Shock Assembly
Experience a Smooth and Comfortable Ride with our Front Hydraulic Suspension Fork for E-Riderrs!
Introducing our Front Hydraulic Suspension Fork, designed to elevate your riding comfort and provide you with a smoother journey on your E-Riderrs scooter. This advanced suspension fork is engineered to absorb shocks and vibrations, ensuring a plush and comfortable ride, no matter the terrain.
Key Features:
Enhanced Riding Comfort: Our Front Hydraulic Suspension Fork is engineered to minimize the impact of bumps, cracks, and uneven surfaces, delivering a more comfortable and enjoyable ride.
Smooth Handling: Navigate through various terrains with ease, thanks to the responsive suspension action of our fork. Experience improved handling and stability, even on rough roads.
Reliable Suspension System: The hydraulic suspension mechanism offers reliable and consistent performance, allowing you to maintain control over your scooter while enjoying reduced jolts and vibrations.
Easy Installation: Designed for convenient installation, our suspension fork can be seamlessly integrated into your E-Riderrs scooter's front end, enhancing your ride without complex setup.
Quality Craftsmanship: Crafted from durable materials, our Front Hydraulic Suspension Fork is built to withstand the demands of frequent use, ensuring longevity and lasting performance.
Perfect Fit: Specifically designed for your E-Riderrs scooter, our suspension fork fits seamlessly with your scooter's frame, preserving its sleek aesthetics while providing optimal suspension benefits.
Upgrade your Ride: Elevate your riding experience by upgrading to our Front Hydraulic Suspension Fork. Enjoy a more comfortable, smooth, and controlled journey, whether you're cruising through the city or exploring off-road trails.
Rediscover the joy of riding with our Front Hydraulic Suspension Fork. Say goodbye to bumps and discomfort, and say hello to a smoother, more enjoyable ride. Order now and experience the difference in your E-Riderrs journey!