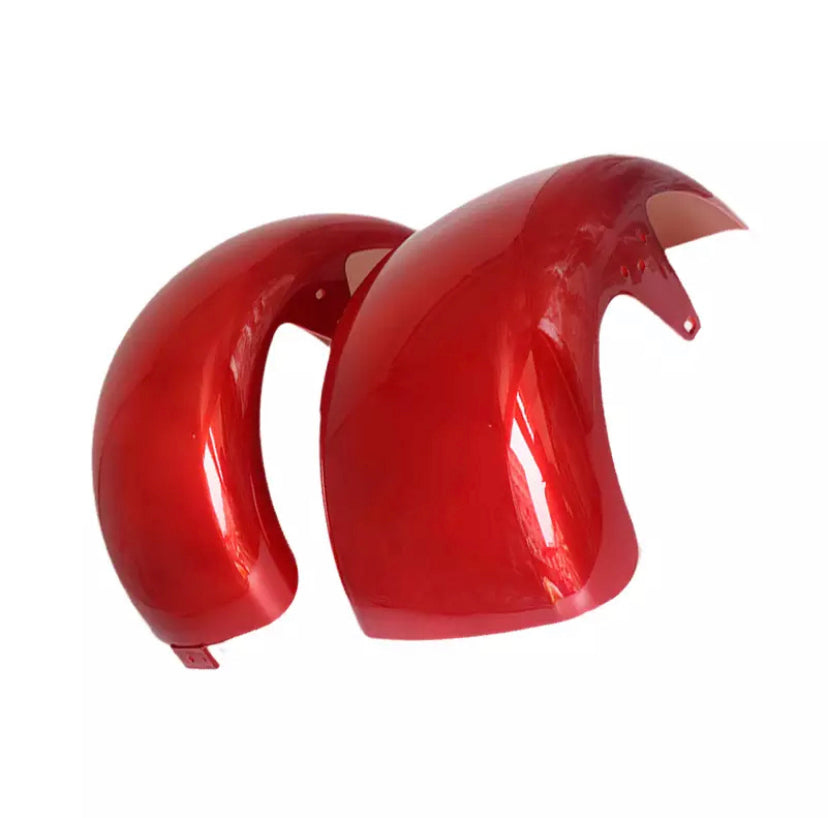 Red Fenders
Enhance Your E-Riderrs' Look with our Striking Red Fenders!
Introducing a captivating accessory to elevate the aesthetics of your E-Riderrs scooter - our bold Red Fenders! These fenders not only add a touch of color but also provide essential protection for your scooter.
Key Features:
Bold Red Hue: Inject a dash of boldness and flair into your E-Riderrs with our attention-grabbing Red Fenders. This vibrant color choice adds a dynamic and confident vibe to your scooter's appearance.
Superior Craftsmanship: Engineered with precision, our fenders are built to withstand the elements. Crafted from high-quality materials, they offer durability and resilience, ensuring they endure various weather conditions.
Effortless Installation: Attaching our Red Fenders is a breeze, eliminating any installation complexities. Designed for easy fitting, you can secure them to your E-Riderrs quickly and effortlessly.
Effective Shielding: Guard your scooter against splashes, dirt, and debris with our fenders. Acting as a protective barrier, they help maintain your scooter's pristine look, shielding it during all your journeys.
Personalized Style: Infuse your E-Riderrs with your unique personality by adding our Red Fenders. Customize your scooter's appearance and make a bold statement that reflects your distinct taste.
Elevate your E-Riderrs scooter's aesthetics and protection with our Red Fenders. Whether you're cruising through urban landscapes or tackling adventurous trails, these fenders seamlessly combine style and functionality. Don't miss out on the chance to revamp your scooter's look - place your order now and give your ride an irresistible and commanding edge!