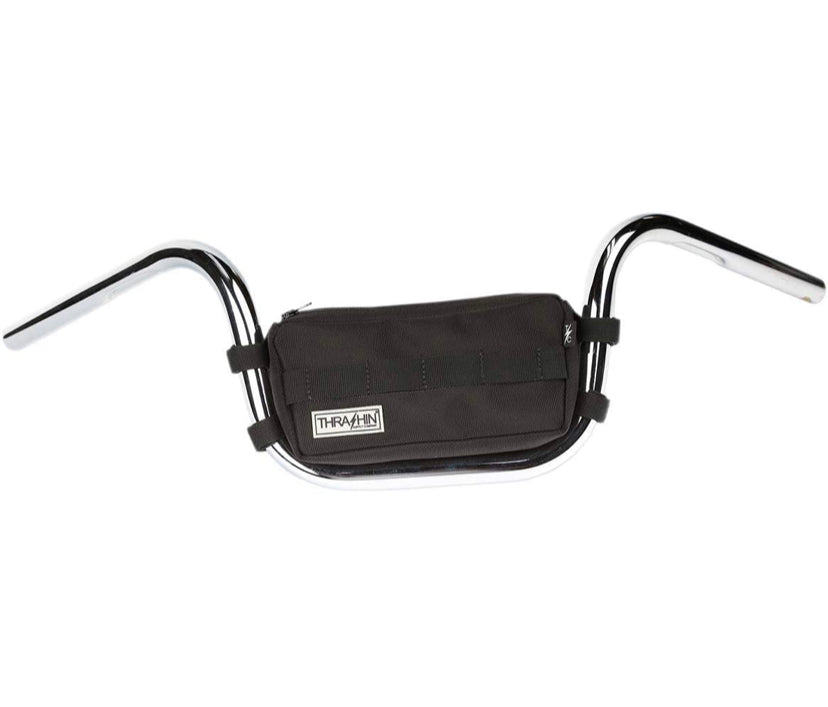 Utility Handlebar Bag
Elevate Your Convenience with Our Nylon Handlebar Bag!
Introducing our versatile Nylon Handlebar Bag, designed to add convenience and functionality to your E-Riderrs experience. Say goodbye to the hassle of carrying essentials in your pockets – our handlebar bag provides a stylish and accessible solution for keeping your belongings secure while you ride.
Key Features:
Spacious Storage: With ample room for your wallet, keys, phone, and more, our handlebar bag ensures you have easy access to your essentials without compromising your riding comfort.
Secure Attachment: Effortlessly attach the bag to your scooter's handlebars using the durable straps. Enjoy a worry-free ride knowing that your belongings are safe and within arm's reach.
Premium Nylon Construction: Crafted from high-quality nylon, our handlebar bag is designed to withstand various weather conditions and provide lasting durability.
Sleek and Practical Design: The sleek and compact design of the bag adds functionality without sacrificing style. Keep your belongings organized while enhancing your scooter's aesthetics.
Versatile Use: Whether you're commuting to work, exploring the outdoors, or simply running errands, our handlebar bag offers a convenient and efficient way to carry your essentials.
Upgrade your riding experience with our Nylon Handlebar Bag – a perfect accessory for anyone seeking to add both style and practicality to their E-Riderrs journeys. Keep your essentials within easy reach and enjoy a more enjoyable and organized ride. Order now and experience the convenience for yourself!