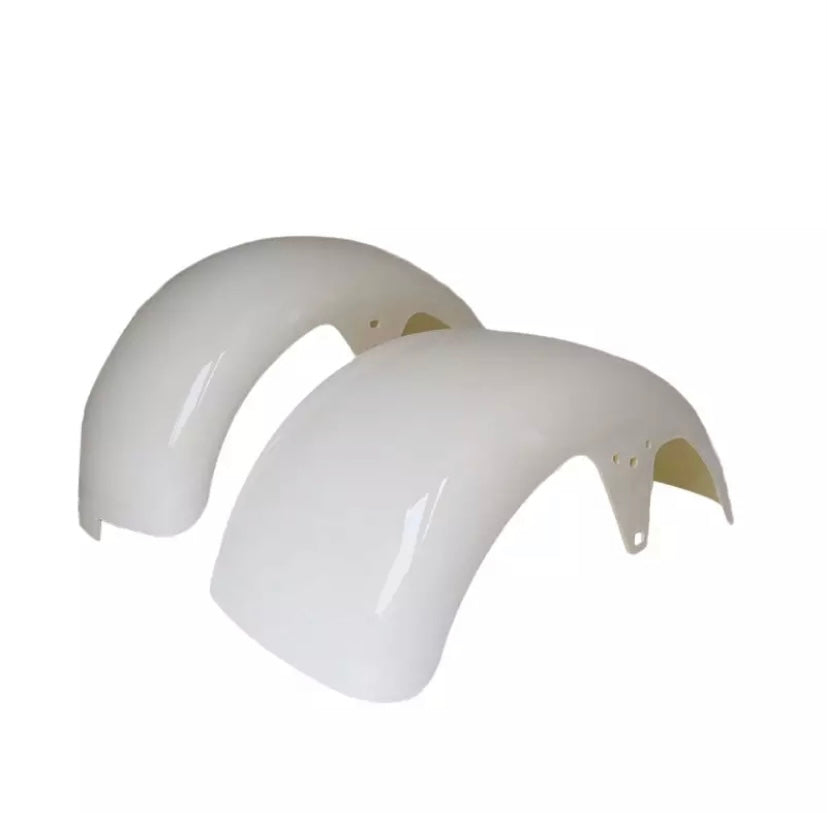 White Fenders
Elevate Your E-Riderrs' Appearance with our Elegant White Fenders!
Introducing a sophisticated accessory to enhance your E-Riderrs scooter's style - our pristine White Fenders! These fenders not only add a touch of elegance but also provide essential protection for your scooter.
Key Features:
Elegant White Finish: Transform the look of your E-Riderrs with our chic White Fenders. This clean and timeless color choice adds a touch of refinement and sophistication to your scooter's overall aesthetic.
Premium Quality: Crafted with precision and durability in mind, our fenders are made from high-quality materials to withstand the elements. Their robust construction ensures they remain resilient in various weather conditions.
Effortless Installation: Attaching our White Fenders is a hassle-free process, designed for easy fitting onto your E-Riderrs. Enjoy a seamless installation experience that lets you enhance your scooter's appearance effortlessly.
Effective Protection: Safeguard your scooter against splashes, dirt, and debris with our fenders. These fenders act as a protective barrier, preserving your scooter's pristine appearance and ensuring it stays clean on all your journeys.
Personalized Touch: Infuse your E-Riderrs with your unique style by adding our White Fenders. Customize your scooter's look and make a refined statement that reflects your individual taste.
Elevate your E-Riderrs scooter's visual appeal and protection with our White Fenders. Whether you're navigating city streets or exploring adventurous paths, these fenders seamlessly combine style and practicality. Don't miss out on the opportunity to revitalize your scooter's appearance - order now and give your ride a sophisticated and polished edge!