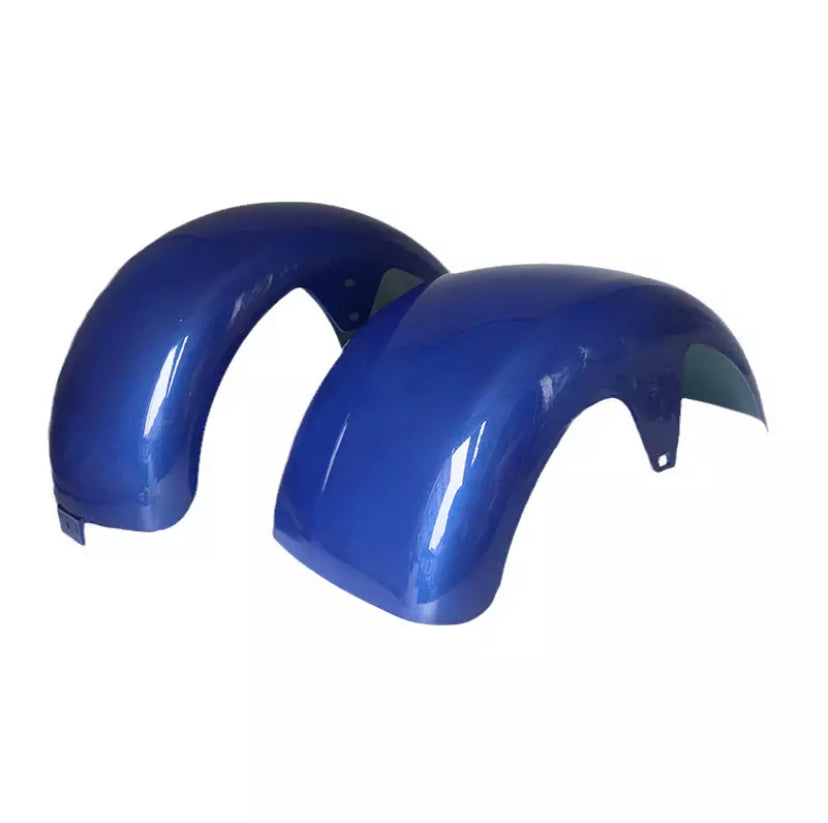 Blue Fenders
Enhance Your E-Riderrs Style with Our Vibrant Blue Fenders!
Introducing a striking accessory to elevate the look of your E-Riderrs scooter - our eye-catching Blue Fenders! Designed to make a bold statement, these fenders not only add a pop of color but also offer practical protection for your scooter.
Key Features:
Distinctive Blue Hue: Transform the appearance of your E-Riderrs scooter with the captivating blue color of our fenders. Whether you're riding through the city streets or exploring scenic routes, these fenders will make you stand out in style.
Premium Quality: Crafted with precision, our fenders are built to last. Made from high-quality materials, they are designed to withstand various weather conditions and provide enduring protection for your scooter.
Easy Installation: Don't worry about complicated installation processes. Our Blue Fenders are designed for hassle-free installation, allowing you to effortlessly attach them to your E-Riderrs scooter.
Enhanced Protection: Shield your scooter from dirt, debris, and splashes with our fenders. They act as a barrier, keeping your scooter clean and preserving its pristine appearance, even during your off-road adventures.
Personalized Touch: Make your E-Riderrs truly your own by adding a personalized touch of style with our Blue Fenders. Express your individuality and showcase your unique taste with this striking accessory.
Upgrade your E-Riderrs scooter's aesthetics and protection with our Blue Fenders. Embrace the fusion of style and practicality, and make a statement wherever your journeys take you. Order now and give your scooter a vibrant new look that's sure to turn heads!