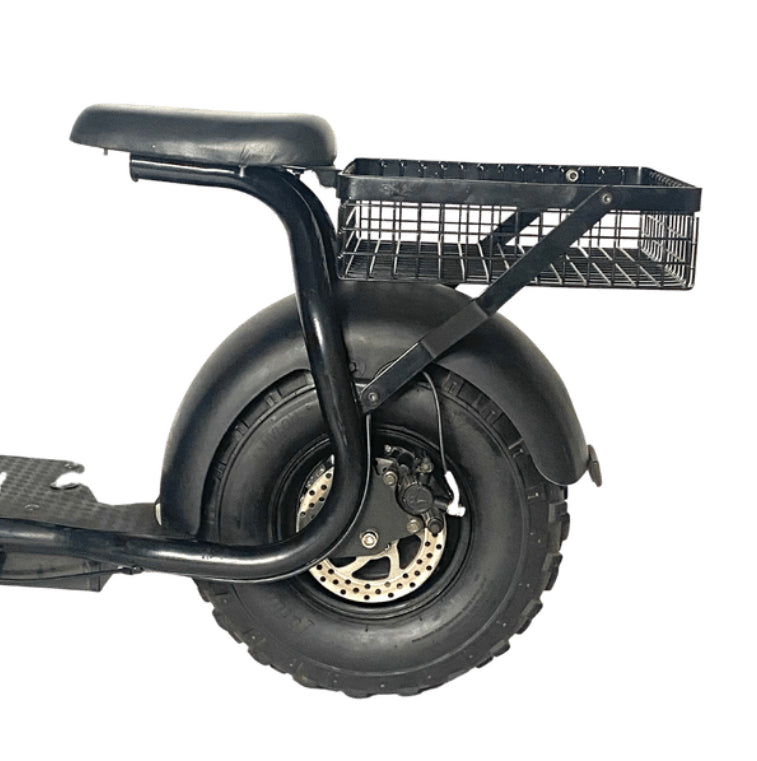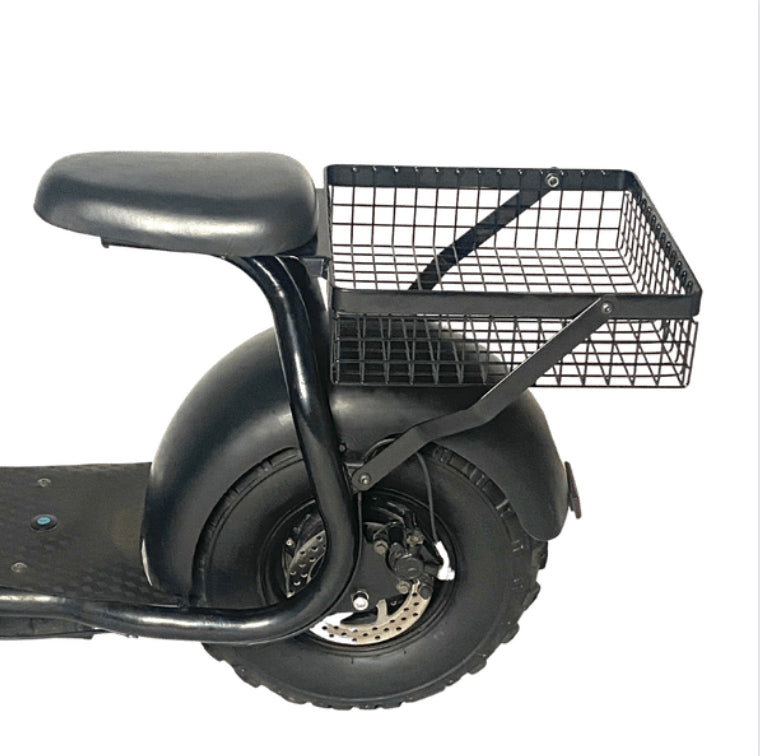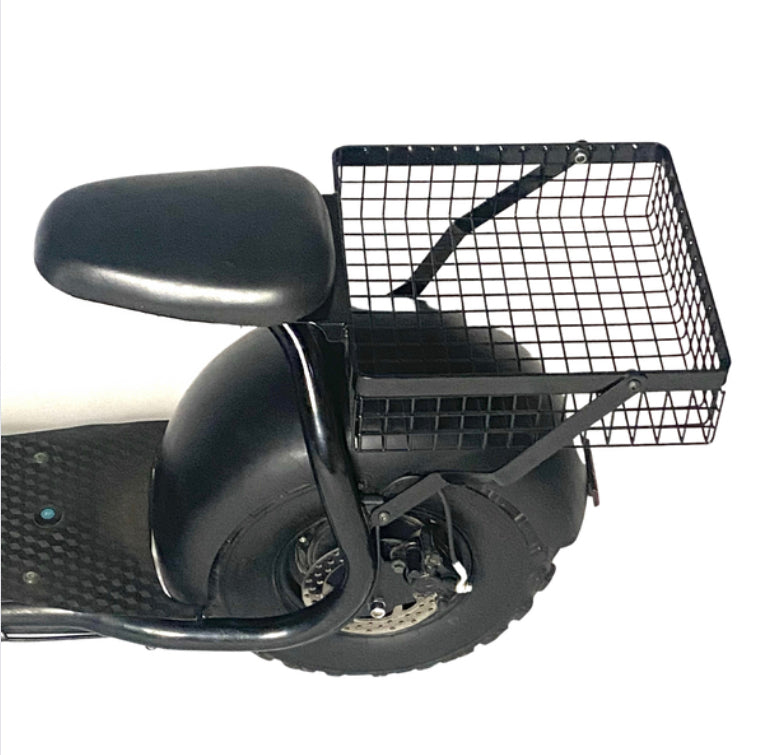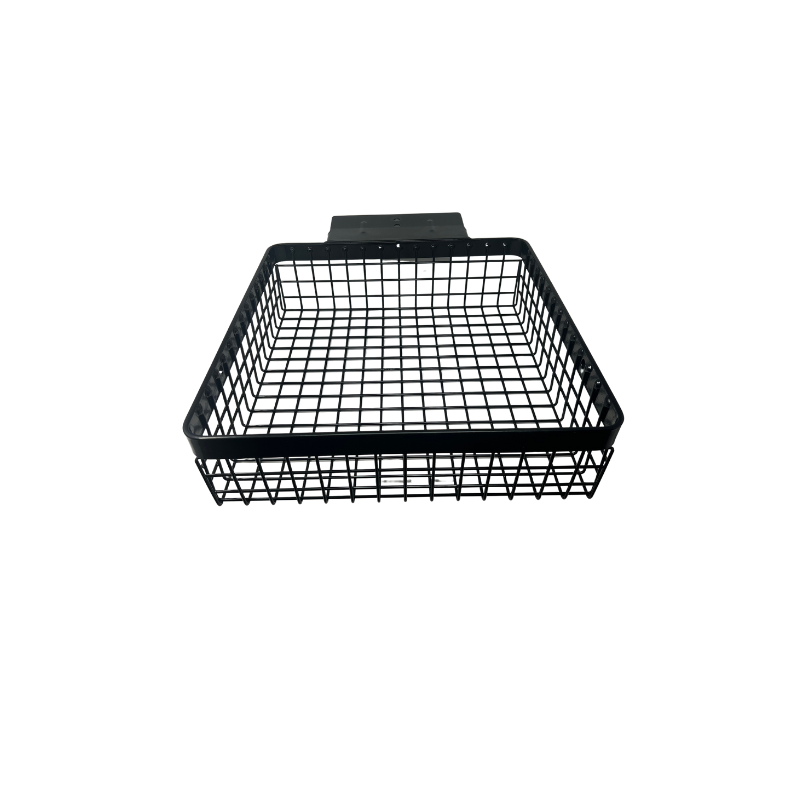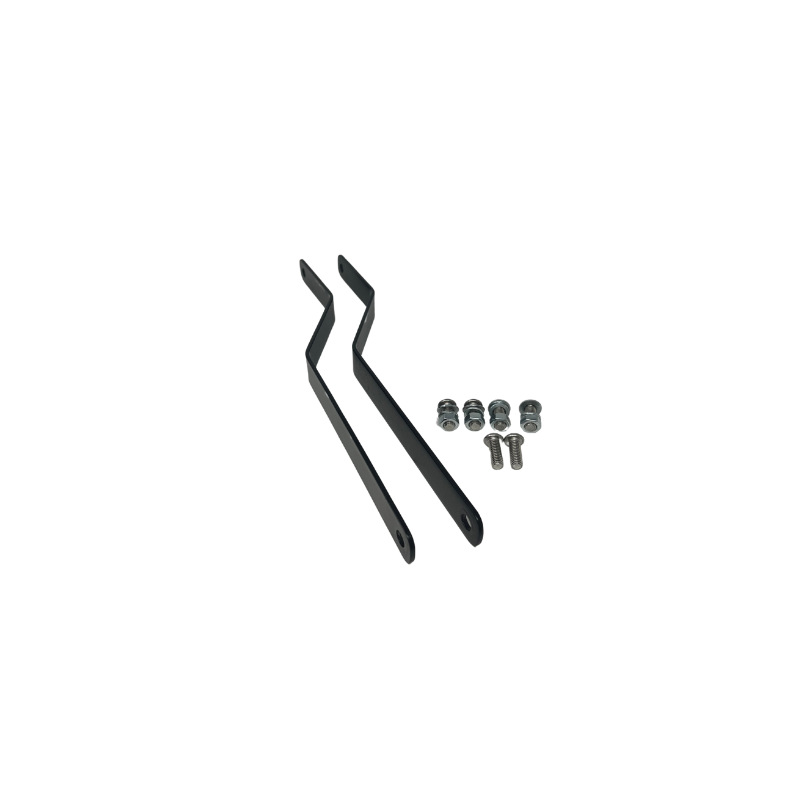 Rear Basket
Add Practicality and Convenience to Your E-Riderrs with Our Steel Rear Basket!
Introducing our Steel Rear Basket, the perfect accessory to enhance the functionality of your E-Riderrs scooter. Whether you're running errands, commuting, or embarking on an outdoor adventure, this durable and spacious basket provides a secure and convenient solution for carrying your belongings.
Key Features:
Ample Storage Space: Our Steel Rear Basket offers generous storage capacity, allowing you to carry groceries, bags, personal items, and more with ease. Say goodbye to awkwardly balancing items on your lap or handlebars - this basket has you covered.
Sturdy Construction: Crafted from high-quality steel, our rear basket is built to withstand the rigors of everyday use. Its durable construction ensures that it can handle the weight of your belongings while maintaining its integrity.
Easy Installation: Attaching the basket to your E-Riderrs scooter is a simple and straightforward process. Designed for quick installation, it securely mounts to the rear of your scooter, ensuring a stable and reliable attachment.
Versatile Design: The steel rear basket features a versatile design that complements the aesthetics of your scooter. Its sleek and functional appearance blends seamlessly with your E-Riderrs, adding both utility and style.
Secure and Reliable: With its secure mounting and sturdy build, our steel rear basket offers peace of mind as you ride. Carry your essentials confidently, knowing they're safely stored within the basket during your journey.
Upgrade your E-Riderrs scooter with the practicality and convenience of our Steel Rear Basket. Say goodbye to carrying bags on your back or struggling with bulky items in your hands. With this accessory, you can enjoy a more organized and enjoyable ride, making every trip a breeze. Elevate your riding experience - order our Steel Rear Basket today!