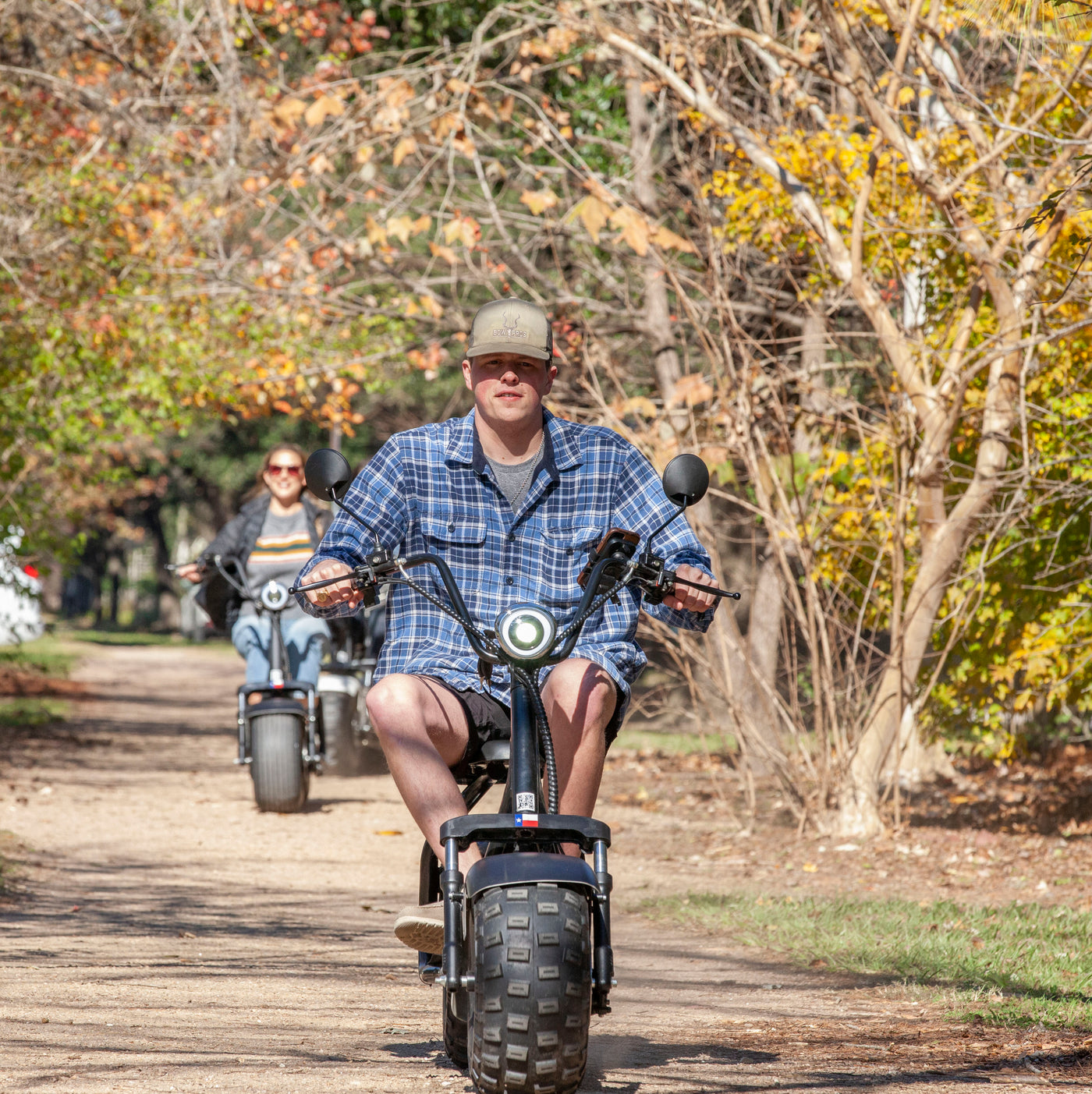 JUST LIKE MANY OF OUR CUSTOMERS, WE GREW UP LOVING TOYS.
As we got older, our toys got bigger. We drove minibikes, go-karts, four wheelers, motorcycles and just about anything that would go. Many of our early memories involved riding around with our dad on these toys. Eventually, we grew up and could set out on our own. We grew up in the city, but loved our time on our family farm hunting, fishing and spending as much time as we could outdoors. Often these vehicles were an intimate part of the excitement and the experience. Our kids today are very similar, but their toys are starting to evolve.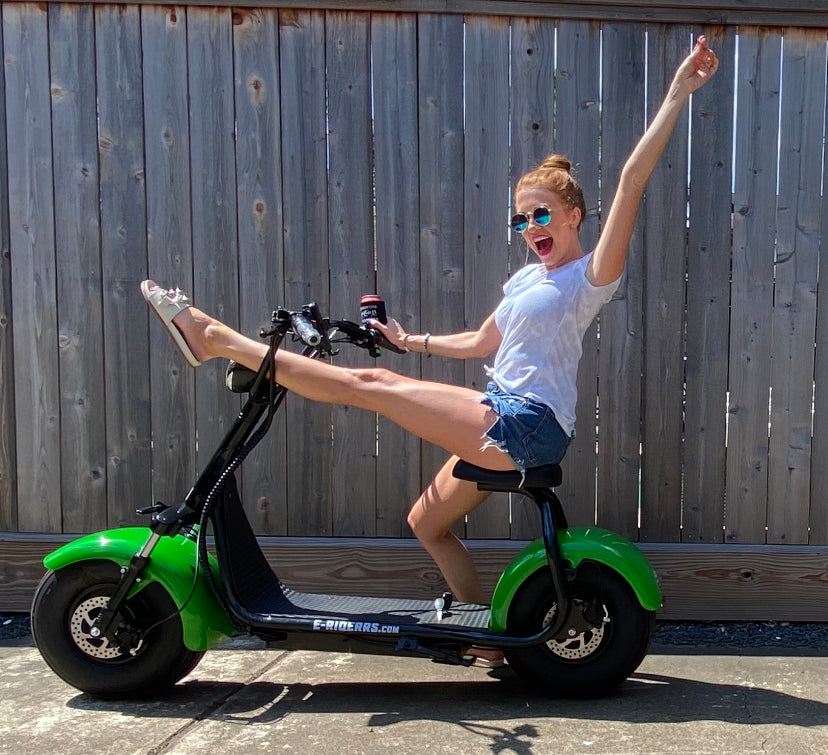 Today, we still have four wheelers, go-karts and other gas powered vehicles, but there is an emerging set of vehicles quickly coming to market. The world is moving away from gas powered transportation and is quickly adopting cleaner more accessible means of mobility. Many people today ride electric scooters, one wheelers and electric bikes, but most of these are aimed at kids and active young adults.
We would love if our customers viewed e-riderrs as another option.
Not to replace any of the previous toys, but to provide adults with an alternate way of getting outside and creating experiences, similar to the ones we had as kids. We believe that E-Riderrs are the next big thing. We believe that they are fun, safe, reliable and can help us all capture the feelings we had when we were younger; while creating new experiences, creating new memories and enjoying the outdoors more than we ever have.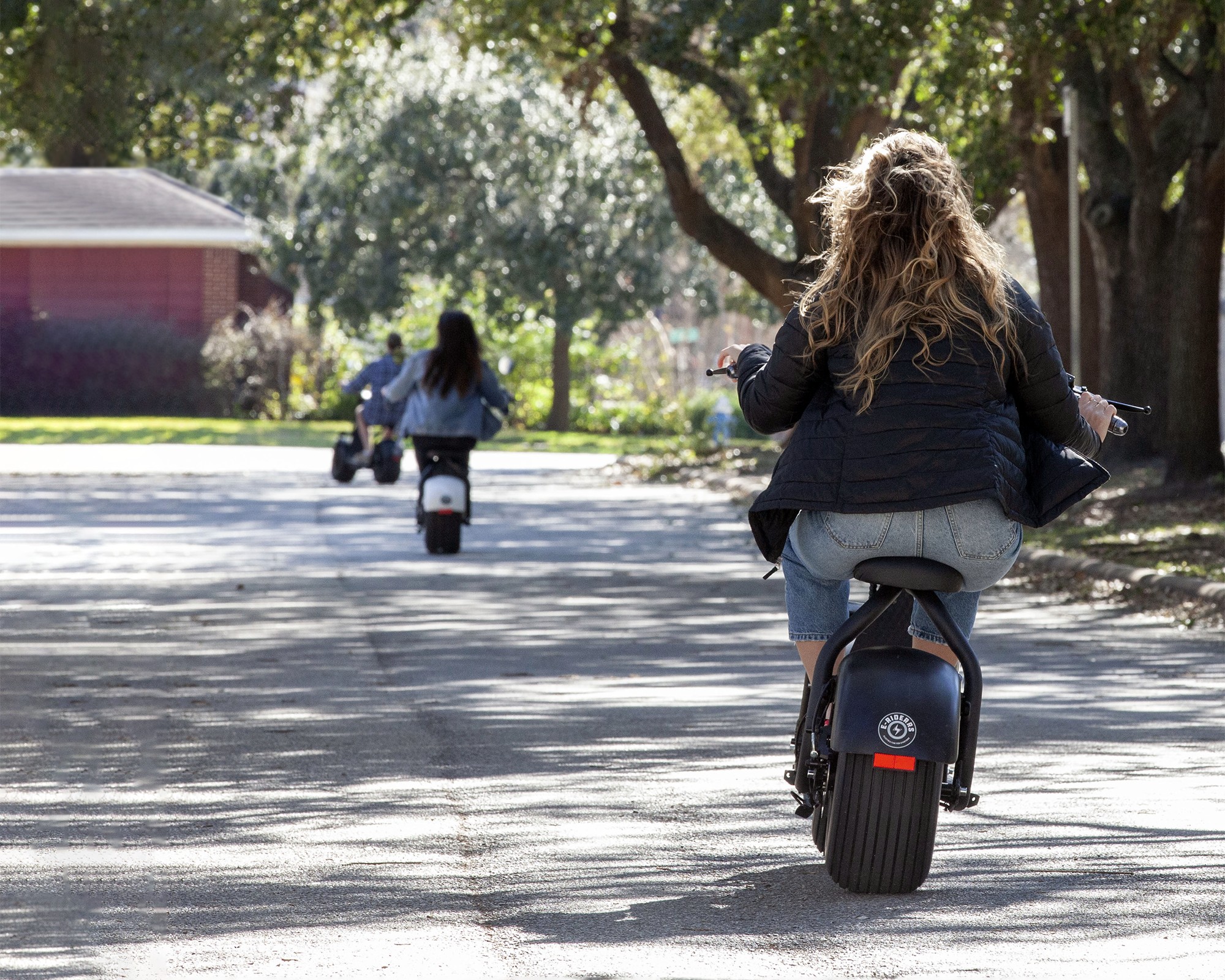 The E-Ridders family is excited to introduce what we believe is a game changing mode of transportation. Our single person electric vehicles is going to allow everyone a fun way to enjoy the great outdoors. E-Riderrs are easy to maintain and requires no fossil fuels.
We believe this is the future of electric recreational mobility.
Whether you are a family that desires to get out and spend time outdoors or someone looking for an inexpensive and reliable mode of transportation, we believe that we have an E-Riderr for you.